Based loosely on the former LMR Croxley Green Depot the layout attempts to capture some of the key elements of the area just south west of Watford in the 1960 – 1980 period.
The owner of this layout has an interest in the DC North London Lines as well as links with another layout in the past based on the same network; therefore this project seemed a natural progression.
The Layout consists of 3 key elements -
Croxley Wiggenhall Road Depot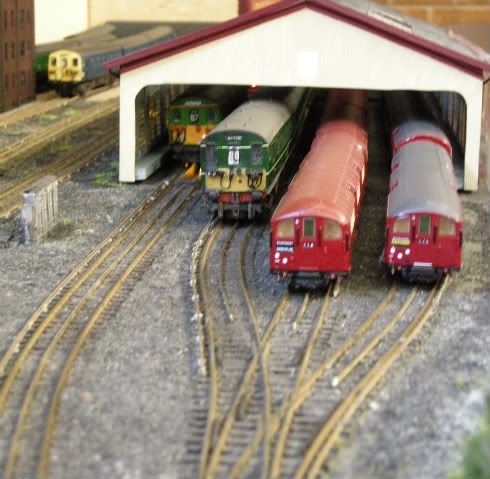 Croxley Wiggenhall Road Depot – is the road LMR Croxley Green Depot was located on and is a very much cut down version of the Croxley Green Shed, however the stock is principally as the per the BR shed Class 501's EMU's, 1938 Tube stock a former LMS 3-car EMU and some other EMU's with links to area. The depot is accessed by trains reversing in from the headshunt on the truncated former fictitious Rickmansworth London Road branch in a similar way to the BR Croxley Green Depot and the Rickmansworth Church Street/Croxley Mills branch headshunt.
Croxley West Station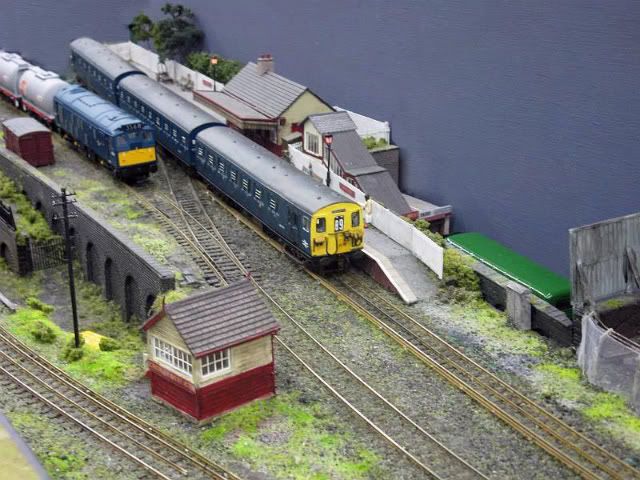 Croxley West Station – is a based on elements of Croxley Green , Watford West and Rickmansworth Church Street stations and is served by an infrequent service provided EMU's, Unlike former the LMR Croxley Green service we do not run replacement taxis. There is also a single freight siding/ run round loop at Croxley West which sees a variety of traffic.

Swansea Road Power Station & Oil Terminal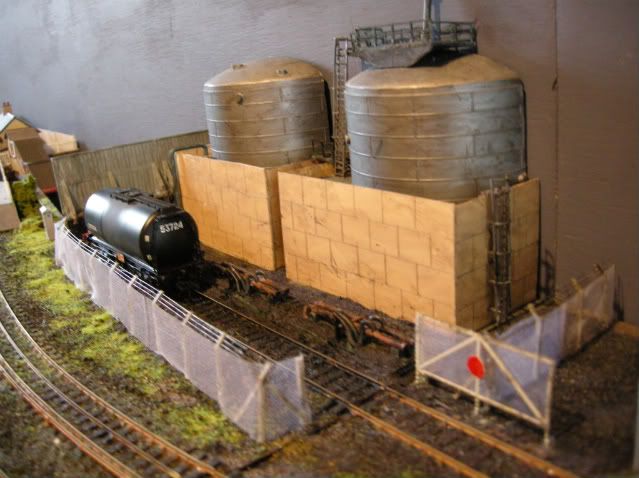 The Power Station Oil Terminal serves the adjacent Swansea Road Power Station. Oil tanker trip workings to this depot are remarkably frequent!